So, we are hours away from TRIBE's launch and I have a busy morning with going to the hairdresser, having my lashes done and making a pit stop to pick up a new memory card for my camera (bigger memory card means more pics!!!). The excitement for the launch tonight is overwhelming, I feel almost as anxious as I do on Carnival Tuesday morning when I am waiting for sun up to start putting on my costume!

For those of you who know me from the days I was a member of Islandmix forums you will remember the contagious exhilaration that would take over the forum when a launch was to take place and then the subsequent frustration by those overseas knowing they had to wait on one of the photo website for pics. Consequently I promised to post pics from TRIBE's launch in 2005 and a tradition was born!


Tribe 2005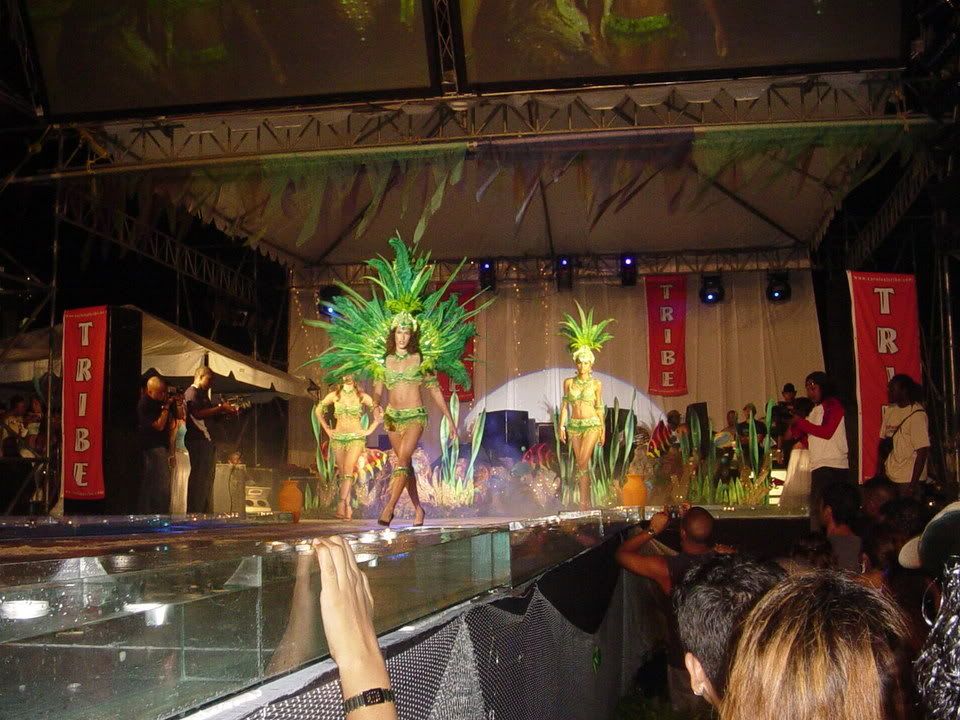 Last year, until the wee hours of the morning following TRIBE's launch, I was again at my computer uploading pics for those poor souls patiently waiting at their computer for the first glimpse of a plume, bead and sequin of a costume! I also expanded my contribution to include Island People and other launches.. and during that time the blog was born and well, history was created!
Tribe 2006
Today or should I say tonight/tomorrow the tradition continues and I will be uploading photos from TRIBE's launch once again. The show starts at midnight and I anticipate it going on for over and hour, which means that this year pics will be going up around 3:00am conservatively. I have already made arrangements to make a pit stop to upload pics so I do not have to even wait until I get home so hopefully your first view of TRIBE's costumes will be a bit earlier, but I am sticking with 3:00am to be safe.

To all those attending the launch later I am looking forward to an out of this world experience and I just might see you there. For those who cannot be here I promise to try my best to capture every aspect of the event and hope that it can be translated in photos!